Bastion physiotherapy
ABOUT US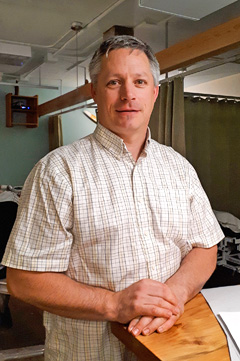 Bastion Physiotherapy is owned and operated by D'Arcy Boulton. After seven years of successful practice on Gabriola Island, D'Arcy opened the Nanaimo clinic in 2013.
D'Arcy graduated from University of British Columbia in 2001 and has been practicing in the lower mainland and subsequently in Lantzville, Ladysmith and on Gabriola Island.
D'Arcy has many years of experience in sports and orthopaedic physiotherapy along with general practice. He holds a Sport Physiotherapy Canada Diploma as well as further training in manual therapy, vestibular rehabilitation, and most recently arthritis care and education (ACE).
Some career highlights include working with the 2008 Canadian Olympic Men's Field Hockey Team, being a member of the 2010 Olympic Short Track Speed Skating core medical team and working with the Vancouver Whitecaps FC for five years. D'Arcy has worked with a variety of national and professional level athletes across a variety of sports, most recently with the Nanaimo Senior A Timbermen Lacrosse team.
His experience includes sports such as ice hockey, rugby, football, lacrosse, swimming, basketball, volleyball, running, rock climbing, cross country skiing, yoga and Pilates. D'Arcy also has a lot of experience working with seniors and is currently introducing Nordic walking poles to many active adults.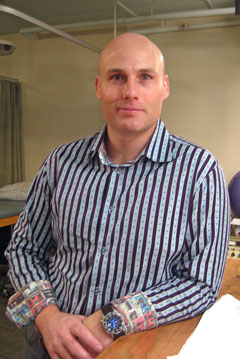 Casey graduated from Simon Fraser University in 2012 with a Bachelor's of Science Honours, with Distinction, in Kinesiology. Casey completed his Master's of Science Physiotherapy studies in 2014 from the University of Alberta and has been working in the Nanaimo area ever since.
It is Casey's professional approach to help people regain independence so they can return to their regular activities and have new adventures. He utilizes the most up-to-date science on healing, tissue repair, and exercise science to aid his patients in achieve their rehabilitation and lifestyle goals.
During Casey's time off, it can be hard to find him. He is frequently off adventuring with his family, mountain biking, camping, exercising, training in Capoeira, building something in his garage, visiting friends and family, or hiding in a coffee shop reading New Science. As a transplanted prairie boy you can imagine that the ocean is a new world for him, but Casey is very eager to now learn how to kayak and stand-up paddle board.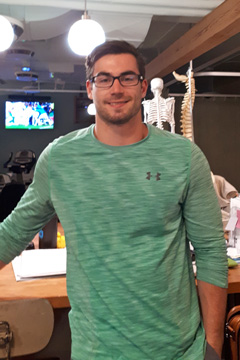 Brendan grew up in Nanaimo playing baseball with the Nanaimo Pirates throughout high school, while also playing basketball and rugby for his high school teams. In his final year of high school, he received the Nanaimo Junior Male Athlete Award for his achievements in both baseball and basketball.
Brendan accepted a scholarship to play college baseball in Texas, where he played outfield for a nationally ranked team at Lubbock Christian University.
After his four years of schooling and baseball, he graduated Cum Laude from LCU with a Bachelors of Science in Exercise and Health Promotions, while also being named a two-time Academic All-American. Brendan's future goals are to complete his masters degree in Physiotherapy.
Outside of working at Bastion Physio, Brendan also works as a rehabilitation assistant in a seniors complex care facility, and as a strength and conditioning coach teaching fitness classes to the community. In his down time, Brendan enjoys weight lifting, yoga, reading, spending time with family and friends, and basically all things outdoors.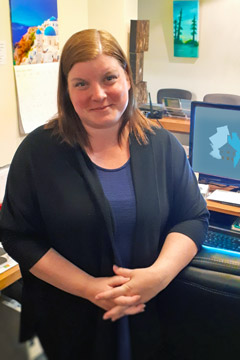 Christina moved here from the mainland with her family and has settled into Nanaimo permanently. Christina has been in Office Admin/Reception for the past few years and loves it. She is a social person and enjoys seeing and meeting new people everyday.
Christina is the clinic's Admin/Receptionist and is one of the first faces you will see when you walk in, and will be gladly there to greet and help you in any way needed. Christina makes sure everything goes accordingly and can answer all your questions and concerns.
Outside of clinic hours, Christina enjoys spending time with her family. With 3 children, Christina and her husband are happily busy with outdoor activities, sports and school events. Christina is an active member on the school PAC and enjoys volunteering in and out of the school. When she is not working or volunteering, Christina and her family enjoy camping, beach days, gardening and whatever else to spend the time with her family.
MAKE THE MOVE
Get Back to Doing What You Love